HR | PE Fach-Kompetenzen
Wir sind Psychologen, HR Experten, Master Trainer, Coach, Unternehmensberater und Sparring Partner. Wir kennen die wirtschaftlichen Anforderungen von erfolgreichen Unternehmen und erstellen Personalentwicklungsprogramme, die effizient und wirksam sind, und die man sofort umsetzen kann.
HR & Development
We are psychologists, HR experts, master trainer & Coach, consultants and sparring partner. We are well experienced when it comes to combine economical organisational needs and efficient personal development programs that foster individual and organisational growth.
Industries & Sectors
We are sensitive to global organisational needs and individual expectations when it comes to sustainable growth. Our reason to be in market is to offer development solutions that cater for both sides and add value to organisations and people.We have clients in a diversity of markets and industries like energy & utility, IT & technology, pharmaceutical & health care, production & aircraft, finance & insurance, as well as the legal and NGO sector.
Branchen | Industrie Erfahrung
Wir kennen die individuellen Anforderungen internationaler Konzerne & Branchen ebenso wie die Bedürfnisse einzelner Mitarbeiter. Unser Anspruch ist es, Entwicklungsangebote so zu konzipieren, dass sie wirtschaftlichen und individuellen Erwartungen gerecht werden.
Unsere Klienten kommen aus der Industrie wie z.B. Energie | Gas | Oil Sektor, IT & Technology, Pharmazeutische Industrie, Air & Produktion und aus dem NGO Bereich. Unsere brachen übergreifende Erfahrung in der Industrie ermöglicht es uns, Trainings & Entwicklungs-Inhalte auf die jeweilige Branche abzustimmen.
Digital Learning für Mensch & Organisation
Wir begleiten Menschen und Organisationen in ihrer Entwicklung und unterstützen persönliches Wachstum mit unserem Know-how, mit Inspiration und mit der zur Verfügung stehenden Technologie. Wir digitalisieren PE Themen, vermitteln diese in Interactive Digital Learning Sessions und ermöglichen somit eine effiziente Personalentwicklung die Zeit und kostenschonend ist.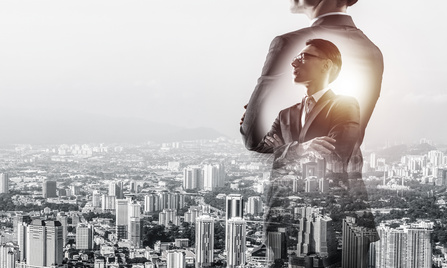 Digital Learning for Organisations & Individuals
We support organisations and individuals in their quest for sustainable and life-ling learning and development with our technical and tactical know-how. We digitalise development programs and deliver them via our web-based interactive digital learning sessions.  This allows us to provide a far more efficient personal development environment that saves time and costs and increase the training input.