MensVivat digitalisiert Personalentwicklung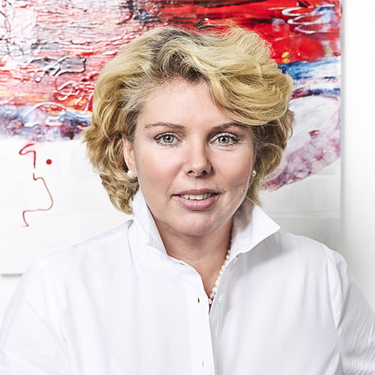 Wer wir sind
MensVivat ist eine international versierte Trainingsfirma. Wir sind spezialisiert auf digitale & traditionelle Aus- & Weiterbildung von Mitarbeiter. Unsere digitale Technologie  unterstützt individuelles und berufliches Wachstum und macht Personalentwicklung zugänglich für jedermann im Arbeitskontext. Unsere Klienten sind internationale "Global Player" und Unternehmen aller Branchen, schnell wachsende Start-Up Unternehmen oder Einzelklienten.
Woran wir glauben
Wir glauben dass ein wertschätzender Umgang miteinander den wirtschaftlichen Erfolg eines Unternehmens maßgeblich beeinflussen kann. (Business is Personal)
Wir glauben an das "Life-Long Learning" Prinzip, im beruflichen wie im privaten Kontext. Nur durch stetige Weiterentwicklung ist auch Wachstum und Veränderung möglich. (Business is Professional)
Wir glauben daran, dass eine kontinuierliche Personalentwicklung dazu beiträgt, dass Menschen Ihre Talente und Begabungen vollends entfalten können. (Business is Passion)
Unser USP
Die Trends der Personalentwicklung zeigen uns heute sehr deutlich, dass "Training & Development" hoch im Kurs der jungen Generation stehen. Diese Erwartungshaltung einer ganzen Generation Rechnung zu tragen ist die neue Aufgabe von Organisationen. Eine wahrliche Herausforderung. Wir meistern diese Herausforderung in dem wir Personalentwicklung innovativ digitalisieren.
Wir vereinen somit die Anforderungen an eine hoch qualifizierte Personalentwicklung mit den wirtschaftlichen Ansprüchen einen Unternehmens an Kosteneffizienz, Zeitersparnis und Machbarkeit. Wir integrieren Personalentwicklung in ein Unternehmens so, dass Kosten, Zeit und Durchführung im Verhältnis zu Lernen, Umsetzung und Entwicklung stehen.
We are an international Training company specialising on interactive digital training for growing organisations. We are here to support the learning & development of people so they can evolve and with them organisations can grow. We use modern technology and make it easy on our clients, who are big global player, small or medium enterprises or growing start-ups and individual clients.
What We believe:
"

Our Business is personal

" We believe that caring for each other and treating people with respect has a stronger positive impact to the economic success of organisations than everything else.
"

Our Business is our Profession

"  We believe in life-long learning. Only continuous personal development can foster innovative change and sustainable growth.
"

Our Business is our Passion

" We believe that everybody has talents and competencies that should be identified and developed further. So we are passionate about personal development.
Our USP
Training & Development has become an integral part of growing organisations. The next generation is far more outspoken about their development needs and successful organisations meet these challenges. We support organisations in their quest for continuous personal development with innovative, digital and easy to use technology.
Our approach is to provide personal development programs life and web based. Our interactive digital learning sessions deliver rich content in less time and far lower costs that formal class room training. Thus we save time and money and increase the training input for employees.